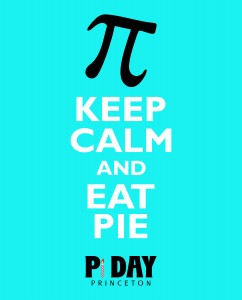 To be calm is the highest achievement of the self.
~ Zen Proverb
UPDATE 3/14 (Einstein's Birthday and Pi Day!):
Awaken your inner zentrepreneur…this new interview on BlogTalk Radio has a lovely laid back tone with interviewer Andrea and author of Zentrepreneur John J. Murphy. They have a refreshing chat about core entrepreneur concepts to build on from A to Zen mastery.
Andrea flowed and made the interview relaxing yet strategic with tools to turn good ideas into great results. Oxx
—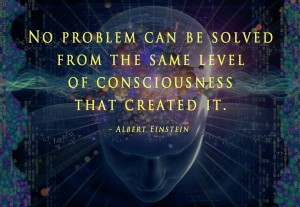 Here's another interview done by Laura Ciel about being a Zentrepreneur with John Murphy that the FunZen girls love. Listen up!
*UPDATE* Here is one more interview that is brand new! Let's soar, explore, and roar with John Murphy!
Check Out Self Help Podcasts at Blog Talk Radio with
Inside Out
on BlogTalkRadio
—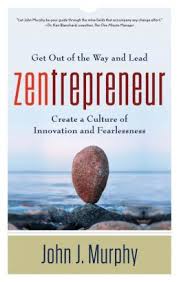 Let John Murphy be your guide through the mine fields that accompany any change effort."
Dr. Ken Blanchard — Coauthor of The One Minute Manager
Cheers! A belated welcome to the New Year, New Now! Guess who will be joining us in a pith interview to awaken our inner zentrepreneur any time of year? Award-Winning Author, John J. Murphy of "Zentrepreneur – Get Out of the Way and Lead-Create a Culture of Innovation and Fearlessness.
According to recent studies, less than 10% of people who make New Year's resolutions actualize their goals, and keep their promises. John is here to share his best of the best tips to stay on point any time of year. By making small but effective changes to the way we live, breathe, and behave, we can tap into our "Kaizen" spirit of turning good ideas into great results.
With our Q&A format, John answers 4 questions to effortlessly help us, Be committed, to Do what ever it takes, to Have what we want by aligning our values with action steps. After all, in the words of James Kerr, author of Legacy eBook: "It's time to leave a legacy. Your legacy. It's your time."
ZenJOY the Ride!
FunZen Girls (Michiko and Grace)
(P.S.: Welcome to the new FunZen Bakery website. All of our old blogs can be viewed here!)
—–
[soundcloud url="https://api.soundcloud.com/tracks/127812786″ params="color=000000&auto_play=false&show_artwork=true" width="100%" height="166″ iframe="true" /]
—–
One Kaizen Minute: Listen up to Grace asking John question #2
Your best tip to stick to resolutions anytime of year?
The Q&A With John Murphy
1. How do you personally stay cool under pressure?
I start with breathing. A steady deep breathing cycle of 4-6 seconds in and 4-6 seconds out helps reach high "heart coherence" (which is measurable). It is with high heart coherence and the Law of Attraction that we resonate with divine energy (and zenergy) and reach a state of flow. Flow enables us to perform at peak levels. It also builds confidence.
2. Your best tip to stick to resolutions anytime of year?
Share your resolution with others close to you and ask for help. Think teamwork, not independent action. Write your goals down and keep them visible every day. Meditate on your goals and intentions. Be the change. Allow others to help you and support you. This also builds accountability. If you slip, start again.
3. What is the first step to awakening your inner Zentrepreneur?
Get out of your own way. Take ownership for your thinking and let go of your excuses and rationalizations. Challenge your assumptions and limiting beliefs (mental programs and viruses of the mind). Let these limiting beliefs go. Learn to ask yourself simple questions like What if, Why and Why not? Contemplate the answers without judgment and resistance. Open your mind to the endless possibilities around you.
4. Grace's question? How can Kaizen help you as a college freshmen?
Kaizen means "Good Change" and is used to quickly improve processes and results. Apply kaizen to your habits and tendencies… finding ways to improve your mindfulness and execution. Apply "good change" to your wake-up routine in the morning (like by committing 15 minutes to meditation). Apply it to your diet and eating habits. Make good change in your physical fitness routine. Apply it to your study habits. Start by getting the facts and data. Get help from a peer or tutor if need be. There are so many ways to apply "good change." We are surrounded by processes. Improve your inputs and you will improve your outputs.
John Murphy – @sageleader
He's going to be giving a  Zentrepreneur Workshop at  6-7:30pm 2/8 at the LA  Conscious Life Expo  See you there!  = )