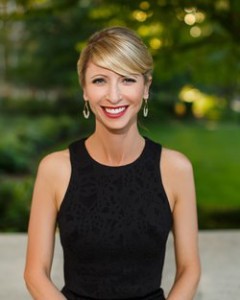 "The high priestess of self confidence for the self-doubting. A must read for-well, for everyone."
Susan Cain, author of Quiet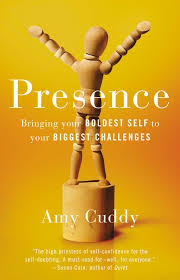 FunZen girls are honored to share the magic of Amy Cuddy's  Bold, Beautiful, and Brilliant book "Presence  Bringing your Boldest Self to your Biggest Challenges." Zen teaches, to have presence, be present in the moment with your centered breath and posture. In the words of Shunryu Suzuki, Roshi, "If you stand upright where you are that is enlightenment." Social Psychologist Cuddy, has researched and discovered with impeccability the sweet science behind what the zen masters, great dancers, and authentic performers, have done intuitively. She engages us by sharing inspiring stories, that both encourage and empower us to help ourselves in challenging everyday life situations where it counts.
What a bright blessing to hear Amy Cuddy utter, "Fake it not just to make it, but Fake it to become it."                                                                                                                                                                                                                                                                                                                                                                                                                                                                                                                                                                                                  
Right at our fingertips we can experience Presence, Posture Power, (high power poses) and Personal Freedom by tuning out self doubt and tuning into Amy Cuddy's transformative work, which ignited her game changer Ted Talk that has attracted millions and millions of curious viewers. My Aha blessing and mindful "me too"moment was captured by resonating with "I don't belong here." I recall struggling until a couple of years ago with fully accepting Leonard Cohen's foreword to my first book (mentioned below). Having a  famous zen lineage often felt undeserved. When I hung up my toe slippers and got my feet on solid ground by nurturing my roots and wings with internal martial arts training, I found my flow and life made more sense. Here's the blog where I share my "me too" story, The Best Secret is Out, My Mistakes, Miracles…
What inspired me to share "Presence, Bringing your Boldest Self to your Biggest Challenges." at the virtual FunZen Bakery are two things. First, my friend Helen Fleder inspired me to share this. She is my Jewish fairy godmother, my "unbreakable" miracle diamond mentor in her ageless nineties, a former George Balanchine ballet dancer, artist, and author of "Shape Up as you Sit, Stand, or Walk." When she recently saw Amy Cuddy's quote, "How you carry your body shapes how you carry out your life," she enthusiastically wanted to reach out to her to share her life's work.  Helen did her research and got the ball rolling by successfully contacting a colleague of Dr. Cuddy's at Harvard Business School.  Secondly, I've been honored to practice wearing "The Miracle Diamond" everyday for the last few years. I feel the remarkable difference it makes in helping to keep the body centered in sound postural alignment with grace and precision. From my direct experience in ballet, and dancing on pointe, the miracle diamond serves as a useful image to immediately remind us to go beyond power posing to maintaining uprightness from the inside out. Once our bones are aligned with gravity by sinking our roots we can experience levity which entails spreading our wings to experience the balance of opposites found in our nature's divine design. Here's an example, Mother Nature demonstrates this spiritual law impeccably with her deeply rooted trees, they reach way up to the sky and weather storms because they have a firm foundation.
When I'm asked what is the one thing that is most important to me that I teach? The immediate answer is the Miracle Diamond of Mindfulness, a Mindful Posture Tool that Helen Fleder personally asked me to share, and carry on by spreading the word about the importance and bene-fitness of upright posture from top to toe. In my first book, "Mental Fitness" which lately, I've been referring to as "Black Belt for the Soul," to cultivate a Beginner's  Zen Mindset to mindfully see the world through the eyes of  curiosity and wonder like a child.  I cover the importance of  balancing the opposites with nourishing our Roots and Wings by feeling embraced and uplifted on point from my professional dancer and martial arts background. The FunZen girls use our Mindful Posture Tool to get centered in the moment, and to compassionately shift from a worrier to a warrior, taking root to sky up with Helen's posture reminder when we need it most, when life feels challenging or overwhelming.
There is one mindful move (dual action) to effortlessly take us from Slouch to Stretch!  Note, I'm wearing the belt as a positive reminder, a demonstration of elongating the sides of the waist, and mindfully moving from slouch to stretch. However, we don't need a belt to feel tall on the inside–that belt was uncomfortable anyway.  When our deep core muscles are activated using our miracle diamond, mindful posture tool,  we're maintaining the right effort to feel embraced and uplifted  for ourselves. What a lovely blessing.
1)  Lifting up takes you there (ribcage lift).
2) Lacing up keeps you there (modified pelvic tilt).
We got this, Keep Calm and Carry your 3Gs Grounded, Grateful, capturing  Gorgeous  moments to Be Yourself,  Embraced and Uplifted, keeping  you on point, balanced with presence from being in the present moment.
 One Move with Many Blessings!
The FunZen girls wholeheartedly embrace Amy Cuddy's visionary yet practical method of Power Posing to perform our best in high pressure moments mindfully.
Carry this sparkling gem with you. The Miracle Diamond Inner Dancer Mantra: "When the body lifts, the mind shifts, and the spirit soars."
Twitter, Amy Cuddy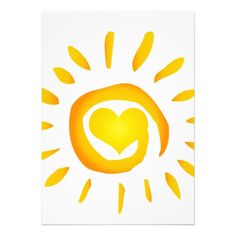 Live life with my arms reached out. Eye to eye when speaking.  Bright as yellow. Warm as yellow.  Author of New York Times Bestseller PRESENCE.